Each company is interested in its business growth. However, it often happens that it does not know what to do for it. Here are the top-10 marketing ideas to improve your business and make it work better. They might seem to you simple, but try to use them and you will see the positive changes. Adrenaline Studios agency knows well about its efficiency and practices them.
Each post with a beautiful round figure we recall some of our best publications. A year and a half ago it was the thousandth post, and now, in order not to violate the tradition and offer a large number of links to our marketing publications.
The main task of a small business is the sale of goods and services. The target audience should be offered something that it cannot refuse or find somewhere else. And for this, you need an effective marketing plan that would clearly define the strategy of finding the ideal client and distinguish you from competitors. Here are 100 marketing ideas for promoting a small business.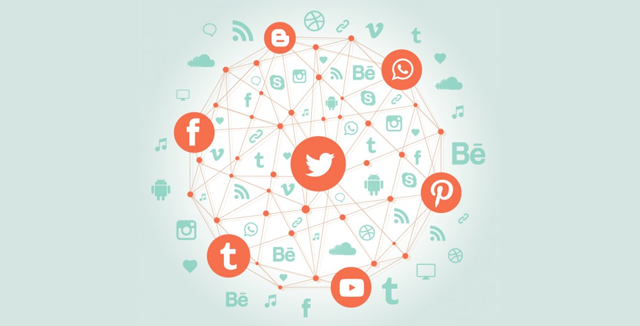 Update or create a marketing plan.
Review or analyze the market.
Hold a focus group.
Create a unique selling proposition.
Determine your target audience and niche.
Expand your range of products and services.
Marketing materials
Update your business cards.
Make your business cards memorable.
Create or update your ad booklet.
Create a digital version of the booklet for your site.
Update the site design.
Create creative promotional products and start distributing it.
Networking
Prepare a blitz presentation of the company.
Register as a conference participant.
Get to know local entrepreneurs.
Sign up for local business training.
Register with local associations and industry communities.
Rent a booth at a thematic exhibition.
Keep up to date with the buyers (especially the "seasonal" ones), keep up to date with the information on the cards.
Buyers, especially before the holidays, are always in stress. Lack of time and huge expenses provoke irritability. Incorrect telephone numbers and wrong addresses on company cards aggravate the situation. Be sure to update information and check if your company data is relevant. Otherwise, the client will go to a competitor, information about which is presented as fully as possible and reliable.
Increasing the time of work (especially, on holidays), you get more customers, which means more profit. Always specify the time of the company, do not write that the opening hours may vary depending on the season. This can significantly reduce conversion, as users tend to understand this as a "shortened working day".
Take care of the presence of your company on the online cards, even if your business operates exclusively in season. Having a mark on the map, you get a distinct advantage over competitors as well as the opportunity to attract customers from online, ideally suited for territorial reasons. Pay attention to an important point: if your business is focused, for example, only on the period of Christmas holidays, inform about it.
The owner of the company just needs to note in the settings that the business is seasonal and set a time limit. If your business does not depend on the season, you can miss this idea. Use Google Posts for special promotions and seasonal offers. Here, messages may include various elements: events, description of goods, offers, booking forms, photos and videos, links, etc.
Schedule Google Posts in advance not to waste time searching for content, while customers are already looking for your product/service.
Use the Question and Answer tool.
Answer FAQ so that users who are looking for you on the map can easily find the answer in this section. This will avoid numerous calls to the company and will save staff time. These marketing ideas are not new, but many companies forget about them.
Picture instead of a thousand words — use images to increase conversion. Statistically, cards with photos get 35% more clicks.
Assign clear "attributes" to your company card.
The list can be as wide as possible: for example, payment by card, parking, equipped access for disabled people. Available attributes are determined by the main category of your business.
Attract customers with "fresh" lists of goods for the holidays and special events.
Highlight the most popular (seasonal, discount) products or services. It is one of the best-working marketing ideas to attract the attention of customers.
Do not leave feedback unanswered (both positive and negative).
Promptly provided answers to comments left affect the ranking, "raising" the card in the local issue.
If your products or services are especially popular during promotions, please note that at this time the number of reviews will increase.
It is very important to collect feedback from all affiliates and process them efficiently. Moreover, customer feedback allows you to continuously improve the quality of goods and services.
So that the feedback on the company does not remain unanswered, and the unhappy customer doesn't go away to a competitor, professional services will help companies with numerous branches to solve this problem.
Analyze the data that makes your business profitable.
It will help to account for errors and build a strategy for the next year.