Anyone can visit the inspiration to try himself as a project manager. Is it necessary to have special education for this, if there is such a thing in the near future? And is it enough just "burning eyes" and a great desire to become a successful project manager? The stories of many large companies and startups show that it is possible.
Project managers are professionals who work for the project from the stage of forming the idea to the release and post-release activities. Such specialists play a key role in companies of various scales and levels, often performing related duties.
Today, statistics show that project managers often earn on par with or even more developers. Moreover, for this, it is not necessary to "knock" on the company as a junior.
WHAT IS NECESSARY FOR A SUCCESSFUL PROJECT MANAGER CAREER?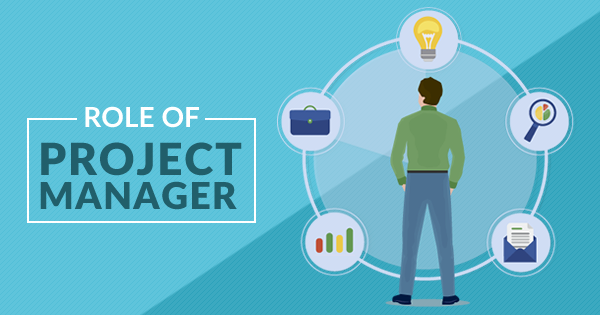 It is unlikely that in childhood people dream to become a project manager. Moreover, there is hardly a classical discipline in the nearest university or college. But today various courses, seminars are very popular, every year there are more and more interesting books and methods from large companies specially prepared for the development of PM.
You may not have an initial background and enough experience for a project manager career. Practice shows that, most likely, project management comes in three cases:
 development, when the "inner world" of the project becomes small and you want to go beyond the scope of development, taking up the team, communication, organizational and marketing issues of the project;
testing, when the specialist has enough experience and knowledge about the project to delve into its details and all stages of the life cycle;
 the project team, when it simply becomes crowded in its functionality and there are enough experience and knowledge on the project to invest more of its own forces for successful releases. It can be an experienced player in the team from support, marketing, etc.
Some studies show that sometimes business analysts come to project management, a sufficiently large percentage of students who only graduate from near-field educational institutions getting into this area.
Typically, company executives and HR managers hiring a project manager pay attention to three aspects:
good competencies and skills
personal and interpersonal characteristics
team compatibility and company philosophy
Each of the points has its undoubted importance, but the first thing that a beginner project manager should pay attention to is professional competencies.
PROFESSIONAL SKILLS OF THE PROJECT MANAGER
Professional skills for a project manager are a set of skills from different areas. Much of this must-have list is acquired with experience and years. Here are some important areas where you need to navigate PM at the very start of your career:
work with the project strategy at the earliest stage of planning;
effective customer interviews, user testing;
organization and support of sprints;
try with priorities and planning the project roadmap (project roadmap);
competent allocation of resources;
project positioning;
pricing;
definition and tracking of various metrics;
assessment of market conditions, etc.
COMMUNICATE CUSTOMERS
Do not limit yourself to communicating with customers directly. Sometimes friendly current customers who have been working with your company for a long time can provide useful feedback, offer an interesting idea, or identify pain in time.
Spend a few days, or rather a week, answering calls and letters from customers and solving their problems. Let it be 30, 50 or even 100 calls, with which you will try to cope on your own. Of course, a competent employee should be nearby to solve difficult situations.
KNOW COMPETITORS
Before the first interview with a company representative, be sure to ask about the current position of the main competitors. Check out their latest updates and current offers, market reactions.
READ AND STUDY
Nothing will teach you better than your own experience. Only your own ideas, mistakes, and achievements will give confidence in working with a new project. However, often borrowed experience and theory can also lead to brilliant decisions.
Today, classic publications about project management and news, interesting articles and project blogs where you can always find useful information are widely available. It will not be superfluous to subscribe to specialized groups in social networks.
PROFESSIONAL TOOLS
As a new project manager, you will definitely need a convenient and friendly service with tools for managing goals and objectives, planning, reporting system, and working with remote employees.
It is very important to always have a universal roadmap on hand, which you can share with the team for synchronization.
A feature for the project manager is backlog management. Competent work with the order of tasks will help to avoid backlog growth, organize ideas and plan iterations.