How to Create Digital Marketing Strategy
In order to be successful in business and survive in extremely competitive environment, virtually any enterprise will have to turn to the services of an IT specialist. No matter exactly what services will be required and whether that will be a state of the art website design or custom software development, it is absolutely crucial to find the best partner that will do the job vigorously and with the highest possible quality!
How we creating digital marketing strategy for our clients?
When it comes to make crucial decisions for any business, it becomes apparent that without ideally designed website a successful business cannot exist. Here is where digital marketing strategy solutions come into the game. The term assumes that the chartered company like ours will do all the appropriate marketing research and come up with solution of how a website for a certain company or an entrepreneur has to be developed. There is lots of work and forethoughts that will come into it as well as enormous amount of aspects will have to be considered, so that the final product is tailor exactly to the customers' needs and tackles the market with pin point accuracy!
Manual on digital marketing: definition of goals and mission of the company
The first step in building a strategy will be to answer the questions: what is the promoted company, what values ​​does it carry in society, and how does it differ from other similar ones.
What do consumers decide when they turn to business? This is the value of the company. It should be studied: the main areas of responsibility, customer issues and what prevents them from solving these issues.
Digital strategy is an important marketing tool. Whether you are an employee of the agency or an individual entrepreneur, in any case, you need to go into the world of the Internet and conduct business according to the new rules. Over a thousand tools work in digital marketing – and this is not an exaggeration. How not to get lost in the ocean of opportunity?
Dropbox is a cloud file storage service. However, in its appeal to customers, the company notes: "We are helping to reduce the routine and focus on important things." So it is: thanks to the service files are accessible from anywhere, some of the problems with storage are removed
Who exactly appeals to the company? Describe the category of customers for whom the values ​​identified in the previous step are important. The market segment should be analyzed: what volumes, whether it is possible to clearly characterize it and the participants.
We approach each customer individually and carefully asses every need and suggestion that potential client makes. We enhance a unique cooperation of so called triangular dialog, when our client design and development team as well as marketing team work closely together and come up with the solution of how the website is going to be made. Our professional marketing team carefully looks what competitors are doing on the market, so we come up with a range of solutions that our digital marketing strategy is way ahead of what they managed to come up with in every aspect that is about to be implemented.
We have professional design team that is consisted of exceptional specialists in programming that have years of experience in this field and have hundreds of finished projects behind their shoulders. The team is capable to develop and produce a state of the art website that will use only the latest innovations and technologies that can be currently employed during development process. The team strongly sticks up with every piece of instructions and recommendation that is made by the marketing team and the client.  It is all combined together with their knowledge, skills and capabilities, so that the final product becomes the best thing that can be found on the market.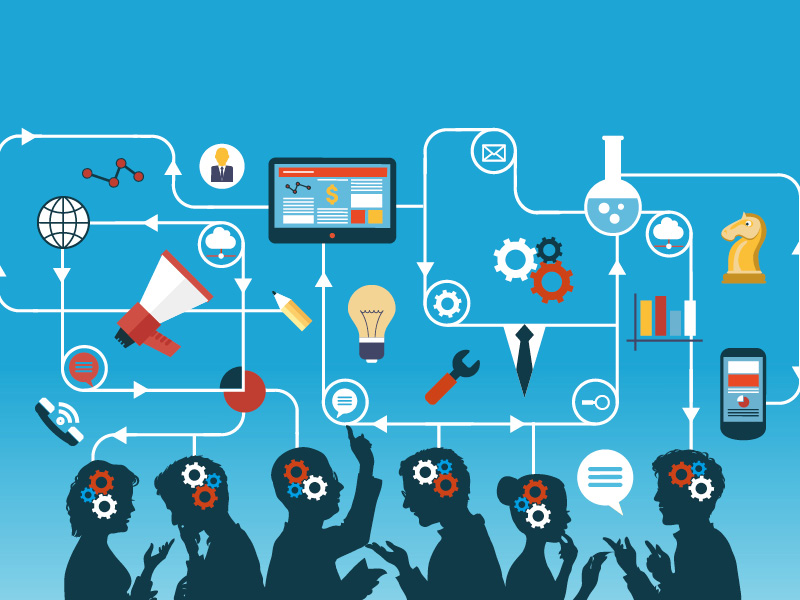 What exactly is enhanced into digital marketing strategy for our clients?
There are several aspects that will make the strategy successful and consequentially the final product work in the best way for your business. Here is the range of aspects that we carefully consider, assess and implement during the process of the product development:
We carefully asses the segmentation, so that the sphere and the area of the market where potential client operates is understood perfectly.
We providently asses targeting and positioning processes, so that market segments are tackled with great precision!
We implement promotional tactics by carefully cooperation with what our customer can offer to its clients.
We carefully look at the details of monitoring and evaluation of what competitors are doing to and what can be done to be up against this problem.
Finally we always come up with viable marketing plan that is tailors specifically to our clients' needs and can be adjusted along the process of our cooperation.