Consultants are people who tell how to conduct business. They do not control production processes, personnel or financial flows, do not install software, do not sell, do not conduct market research, do not create and do not advertise, do not produce printing products, and do not do many things themselves. They tell how to do it.
Marketing consultant talks about why we need market research, how to conduct this research, how to work with the product, what distribution channels to choose, to whom and what kind of advertising to order and where to place it, how to build relations with the public, etc. In Adrenaline Studios, only professionals do this work.
Marketing consultants (in particular) talk about: why we need market research, how and who to order them properly, or how to conduct them on our own, how to market the segmentation and product positioning, what role pricing plays, what distribution channels to choose, how, to whom and what kind of advertising to order and where to place it, how to build relations with the public. And a lot more then.
Hire a marketing consultant to solve your problems in Digital Agency London
The option "both the Swiss, and the reaper, and on the dude the egrets" rarely passes. Find a wagon is extremely difficult.
During the interview, discuss with the candidate your understanding of marketing, find out his views, explain what marketing is for you, for the company, and tell about your expectations. Be prepared for candidate questions.
Tell the truth.
Do not embellish reality, distort the facts. The trust between you and your future marketing manager is established during the first meeting.
If necessary, you should agree on what tasks the marketing manager should solve in the near future and what criteria to assess the implementation of these tasks will be used.
Can anyone really know the answers to these questions better than the business owner and those employees of the company who have been involved in their business for many years and are deservedly referred to as "leading experts" or "narrow profile professionals"? The answer to this question will be given below, but first, we will deal with the classification a little.
In one of the numerous European directories of management consultants, 84 types of consulting services were allocated, grouped into 8 groups. There are other approaches: 7 groups and 64 types of services, 12 groups and 100 types of services, etc., etc. God is with them. I like this one. Groups are:
General Management
Administration
Finance
Staff
Marketing
Production
Information Technology
Other
How does marketing consultant work?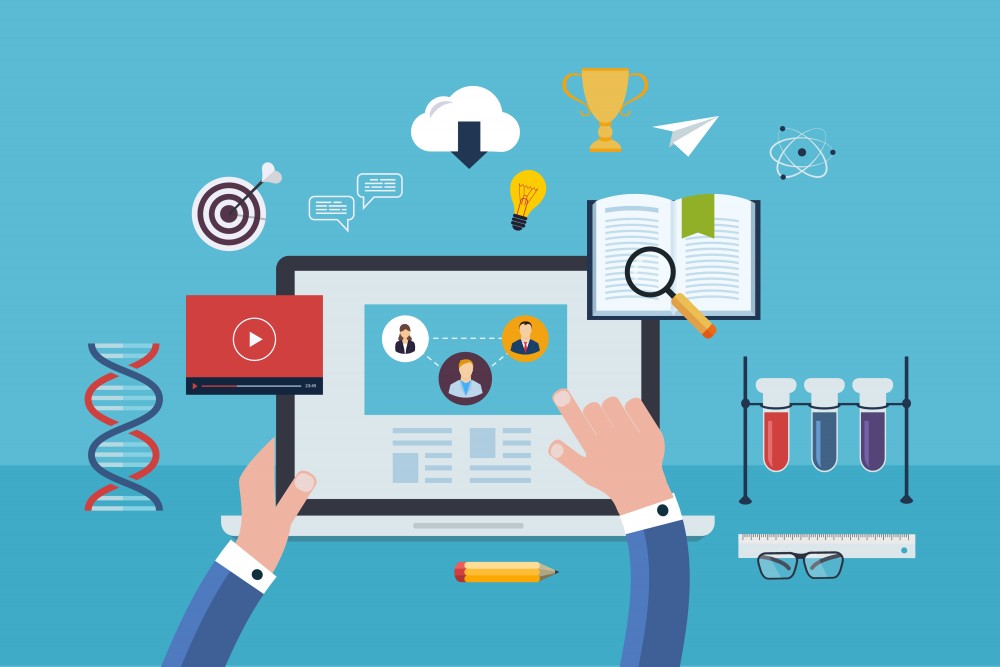 The work of a marketing consultant can have any format. It can be a personal meeting, a phone call, a meeting in the customer's company, email and so on. The consultant can develop a strategy for the needs of the customer, choose solutions. Reporting, of course, is always present. This may be a written report, audio, video stuff with all indicators.
Choosing a consultant
If a couple of years ago the companies used to choose these people by portfolio, now the time has changed. Portfolios can be fake. It is better to get in touch with an applicant via Skype, telephone or arrange a personal meeting.
At the interview
It is clear that at first, many candidates are nervous. After the applicant finished the introductory story, proceed to the main point:
Check the logic
Knowledge of terms is not an indicator. Moreover, such questions are easy to be found online and learned. The candidate may not know the technical subtleties, but be creative and quick-witted. Situational issues will assess the flexibility of thinking of the future employee.
Check out basic knowledge
By doing this, you will understand the level of training of a potential employee and the time needed for his training and adaptation.
Check personal skills
Pay attention to the speed of answers, behavior, and reaction to questions. They will tell a lot about the candidate as an individual. After all, you will work not only with a specialist but primarily with a person.
Offer the task
Suggest the applicant solve the problem he can work in the future. If the marketer has successfully passed the interview, pay attention to the following features of your new marketing consultant.
Punctuality
This parameter can be estimated by observing deadlines, the speed of replies to letters, and other things like coming to the place of work in time.
Learnability
It is important how quickly a person can apply new knowledge in practice, as well as whether he is looking for new ways of solving the problems.
Initiative
Most likely, during the trial period, you will not receive super-revolutionary ideas, but if an employee is interested in the development of the project, he expresses his opinion over the subject: pay attention to it.
Generation of ideas
He must create a marketing strategy based on the knowledge of the business processes of the client and its competitors.
Communication skills
These obvious qualities are necessary in order to establish a qualitative interaction between the client and the agency.
Sociability
Such a specialist constantly communicates with the manager and the contractor, so it is important to communicate without conflicts.
Openness
This information is needed to evaluate effective collaboration.
Creativity
A good marketing consultant must be a very creative person.