If we talk about business in common, then any company needs PR. In some cases, the manager tries to establish relationships with journalists, the media and succeed in corporate PR.
In fact, it is unlikely that a competent PR strategy will come out of this, because, in addition to the above tasks, the director needs to directly manage the company. PR Manager – Adrenaline Studios https://adrenaline-studios.com/ is a specialist who for sure would carry out this task at the highest level.
By the way, PR is a whole range of services for the formation and maintenance of the image. It is incorrect to form an image of a company based only on one's own view of the state of affairs, therefore, for multifaceted and structured work, feedback is needed.
Without feedback, it is not clear how and in which direction to develop, how the business will develop. The PR man should understand this all, who will sort out the upcoming PR strategy based on the company's advancement in difficult economic times and let the ship sail through the icebergs of the crisis.
The services of PR specialists are needed in virtually every company. Neither business structures, nor teams of actors, musicians, and politicians can do without such employees.
The profession of PR-manager involves the implementation of a number of responsibilities. In particular, he will have to develop the concept of a PR strategy for a company, brand, and personality.
PR specialists also draw up a PR-activity plan to promote a brand on the market, form the budget necessary to implement a PR-activity plan.
The functions include a constant analysis of the work of the embodied strategy. The main goal is to create a positive image of the company, brand, personality of the public and the target audience through targeted actions.
For this, a PR specialist forms informational occasions, writes and distributes news, articles, press releases informing about the activities of a company or a person. He also organizes press conferences, image events, leads the development and production of promotional products.
Requirements for PR-specialists
If you are thinking about how to become a PR-manager, pay attention to the requirements that are usually imposed on specialists in public relations:
higher education, work experience in advertising, journalism, marketing, often – psychology, sociology, and other humanitarian areas;
competent oral and written speech, representative appearance;
writing skills – articles, news, interviews, etc .;
Foreign language skills;
sociability, flexibility in communication;
organizational skills, leadership qualities will help you to better realize yourself in the profession.
PR Manager – Adrenaline Studios is a guarantee, that a PR company would be carried out on a professional level.
If your organization has a certain level of sales of services and goods, and you decide to hire a PR manager to instantly increase sales, then this plan will not meet your expectations.
PR-manager is not God and not a sales manager, he is an expert in the field of image formation and building stable relations with the media and partners. Therefore, it is not worth it to expect from the PR-manager that with his arrival the sales will increase dramatically, as in the famous fairy tale "Pot, cook".
You should also separate the terms "sales growth" and "price growth" because a competent PR person can prepare the existing target audience for price growth and form a proper attitude to this process, which is important at the moment – the moment of crisis.
Many companies raise prices for their products, thereby losing many potential customers. In this regard, the PR specialist available in the company will help to retain, and, possibly, even increase the client base by "playing" on the quality of the services provided.
PR Manager – Adrenaline Studios combines many responsibilities that can prepare to reduce the costs of specialists from different areas from material edition to budget planning.
Professional PR Manager – Adrenaline Studios
Small business, like any organizational system, is drawn into a communicative interconnection. Accordingly, if a company does not speak about itself, others begin to speak for it, and it's not a fact that it is biased.
Communication processes should be managed by the organization itself, and disorganization discussions sometimes lead to the creation of a negative image of the company, which during a crisis drowns the organization, like the iceberg Titanic.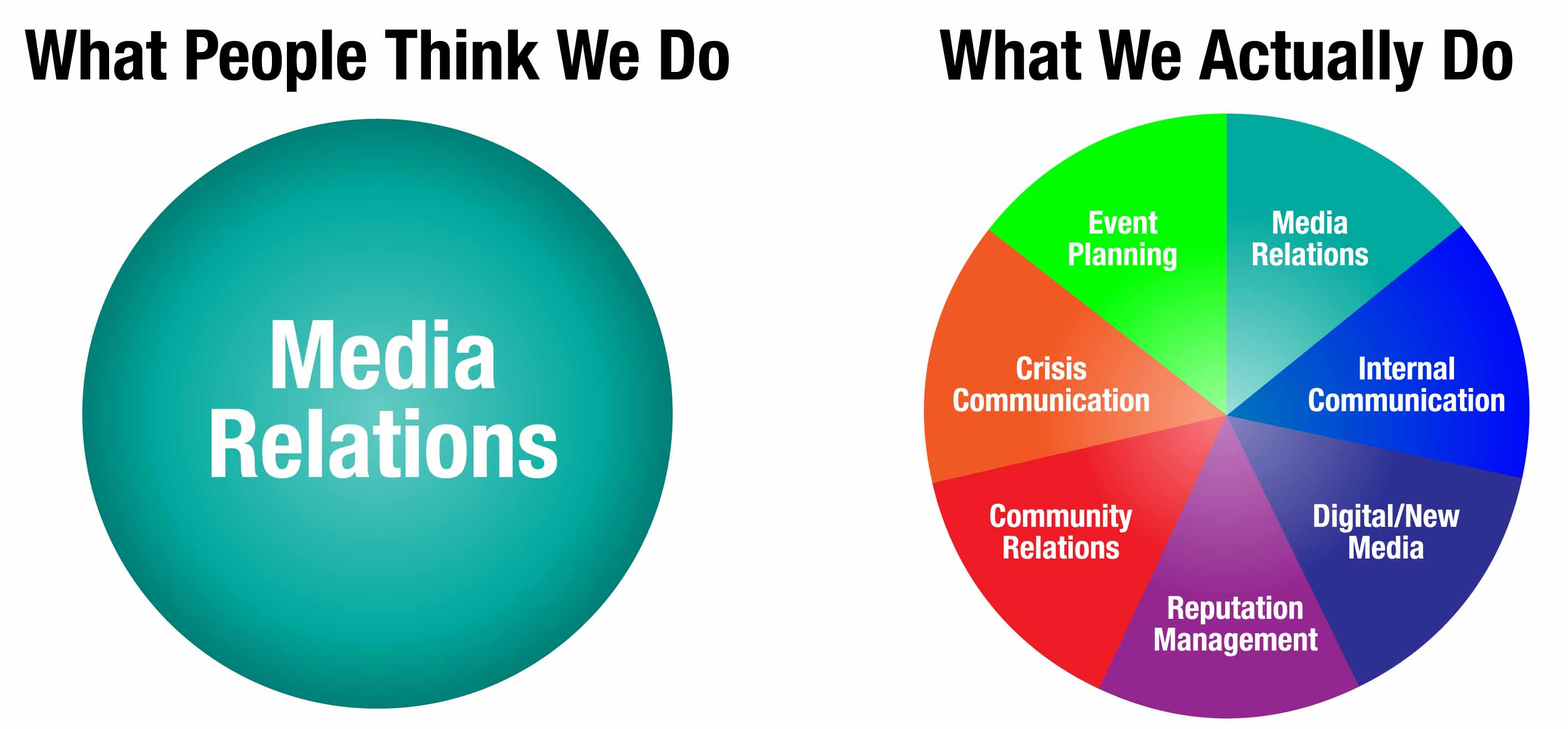 By choosing another path, the path of creating various activities, we get a confident company that follows the path of confident development.
After all, even the smallest company has events that should be covered. Therefore, first of all, among the tasks of PR for small companies is assistance in formulating the desired image, communication messages (based on significant advantages), identifying various channels of communication, and also especially important – reducing advertising costs.
PR is engaged in advertising your company, therefore, savings on the face. It includes:
Increase your brand awareness
links in the media and various blogs on your company or directly to the site
calls to your organization about the services provided or goods sold
Generation of information materials (articles, interviews, press, and post-releases)
Reducing advertising costs through awareness-raising and related arrangements
Building mutually beneficial, strong partnerships.