Today, online marketing has become the most popular method of promoting products and services. Running an online business in 2019 is considered a quite profitable and competent idea. As the statistics show, 2018 became a turning point for online entrepreneurs in terms of the income they received. People began to start their business projects in the online space more often than offline. It seems natural as the online audience is fantastically huge.
Someone wants to conduct business on the Internet using standard, proven methods for years, others intend to create their own unique ideas and implement them in the Internet environment: practically everyone has the opportunity to earn good money. However, it may seem very easy. To organize online marketing well, it is better to contact the best professionals in this sphere, for instance, Adrenaline Studios. Skilled specialists will recommend you using the ideas to help your business.
Marketing is often associated with large-scale projects that are expensive and difficult to implement. But what about the useful little things that will help you quickly increase profits? We have compiled a list of techniques – often neglected and undervalued – that will require very little effort from you and make small changes to the work that in the future can bring significant changes.
What do you do when you have some free time? It's time to crush all your marketing plans and strategies and look at familiar things differently.
Cheap marketing ideas for small companies with Digital Agency London
You can achieve the desired results even with a small budget. The thing is how you allocate funds and how you prioritize them. Of course, we do not know your priorities and goals, but we tried to break up the ideas into categories according to different marketing operations. Choose and start acting today.
Planning
– Polish your marketing plan
Are you on the right track? Organization and orderliness pay off in the long run. It is worth spending extra time and once again goes through all the nuances of your plan, polishing it to shine!
– Go deep into competitor research
All right You need to track the actions of competitors – you want to exceed all expectations and make everything better, right?
– Narrow your target audience.
Talk with customers, conduct research, run a couple of surveys – you should thoroughly examine your target audience. According to the results of these studies, you will immediately see where it is worth to direct most of the effort.
– Make a universal pitch
You know the situation when you introduce yourself in a letter and every time you try to be original? What if you had one amazing pitch that you could copy for different occasions?
– Celebrate the holidays
See what a great occasion to celebrate. So you can really improve the situation on the pages of social networks. Bring back joy and fun to your marketing.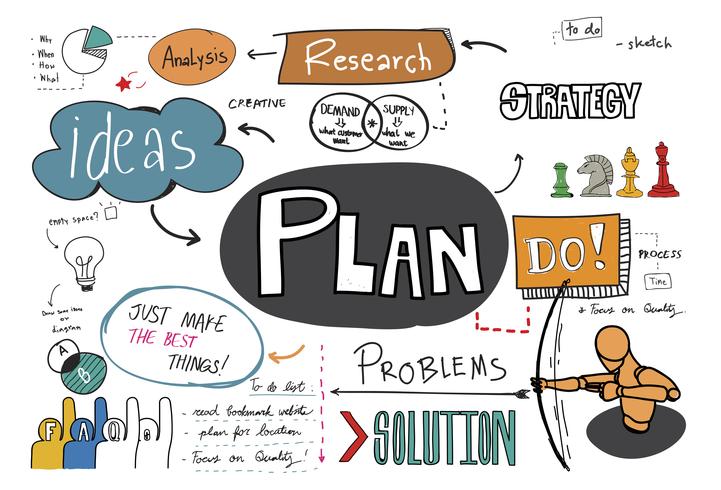 1. Affiliate marketing
It is perfect for those people who have the talent to sell profitably. The marketing partner receives a commission on the sale of foreign products. You will definitely have to make initial investments in order to create an advertising campaign around the product you are working with. If sales are successful, the number of commissions will significantly exceed the number of funds invested.
2. Creation of groups in social networks
You can also create a group in social networks, selling unique handmade goods. This area is gaining popularity especially among the female half of Internet users: jewelry, handmade accessories, soft knitted toys, candy bouquets, and embroidery-paintings are all fashionable now. For men, you can sell accessories for vehicles: for example, pillows with the brand or number of cars, etc. In a word, this online marketing idea works.
3. Creation of an online store
In the online store, you can sell any goods. However, the beginners must not deal with these serious, expensive areas such as technology, jewelry, etc. It is better to start something simpler or to focus on a narrow range. If a newbie insists on the creation of such a store, Adrenaline Studios will help him. As it is a very popular business, only the right-chosen marketing strategies must be used, otherwise, the competitors will "swallow" you.
4. Coaching
Those, who are sure that they can teach other people to lose weight, earn, trade, etc. can do it.
5. Cybersquatting
Here, people that start this business, invest in domain registration and then resale them.
6. Sale of electronic books
Some people write and sell e-books. There are countless topics about which you can write. The books with various lifehacks are extremely popular.
7. Sale of photos
Those, who can do high-quality pictures that can interest other people are selling exclusive photos on the Internet. However, competition in this business is great.
8. Copywriting
A successful copywriter can create his own blog or website, which will help him to make much money.
9. Services for children
This idea for online business marketing is also still profitable because parents always want to make their children a little happier. A marketing specialist should know everything about the preferences of children and be able to interest them with the propositions.
10. Psychological help
If someone turns to fortunetellers, then there will be clients for psychologists too.
There are many other cool online marketing ideas that can be used to start a business and get the best profits. It can be SEO consulting, events' organizations, etc.