To promote a brand on social networks, it is not enough just to start a group and place chaotic content in it. Competent marketing is a whole science, the system with its rules. The marketing strategy that offers something through social networks is called SMM. Its main instruments, social media marketing tools are traditionally used not only to work with goods and services. For example, SMM can also develop media and other information resources. As soon as the client and the audience communicate through social networks it gives business new opportunities for growth and development.
SMM tools (social media marketing) promotions are becoming incredibly in demand among internet marketers and website owners. Small and medium businesses are turning to social networks as one of the most effective tools for internet marketing. The online advertising market has been growing by 21% for several years now. Prints lose 8%, while TV is growing by 10%. The market volume of advertising on the Internet will soon overtake television.
Together with the market and the popularity of Internet marketing, SMM is also developing. There are new SMM tools, applications, and platforms. However, not every SMM tool fits all equally.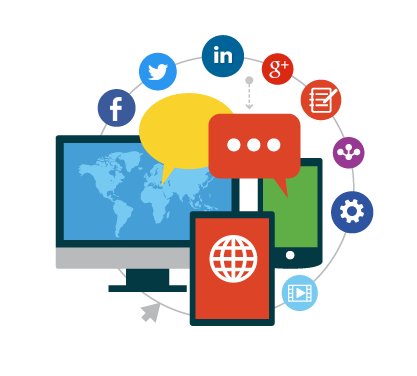 SMM uses both white and black promotion methods. Some SMM tools can not only not help in promotion through social networks, but also harm the promoted brand. To succeed in promotion through social networks, you need to understand modern SMM tools and understand which of them will be more efficient and profitable for a particular brand and social network is chosen for promotion.
In this article, we will look at the existing white SMM tools and highlight the main advantages and disadvantages.
Visibility and structured information in the article will help:
quickly identify the most profitable and effective tools for the project being promoted.
easy to recruit new subscribers to groups
to increase engagement.
Top 10 social media marketing tools
Today, when almost all use the services of the Internet, SSM has a huge set of tools to be used for business development. Specialists divide them into different categories. Social media marketing tools listed and described below are the main instruments that the best marketing agencies like Adrenaline Studios use.
SMM starts with it. The quality of the content usually determines the performance and effectiveness of other social media marketing tools. The better the content, the cheaper and better they work. Here, the word "content" includes representation in social networks, business description, naming, various publications, publishing of the company product images, making videos, live broadcasts, etc.
Community Management
As you can understand from its name, this tool is active communication with the users. The community manager must process all the questions, different objections and even negative reviews of the users in time. The maximum time of his reaction is 1-2 hours. He must never push the client to wait for the reaction for 1, 2 days and even more.
Working with a negative, a good manager should not delete disturbing comments. He should process them publicly and politely and even turn all the negative and indignation into positive. It must be two-way communication and support of the group activity.
Work with bloggers
These social media marketing tools are good for when promoting on Instagram, YouTube, and FB. Here, negotiation with bloggers is needed. A good marketing agency always searches for bloggers itself. It attracts the most famous of them to conduct a series of live broadcasts about the promoted brand and/or company, business, product. Organic ads are the placement of paid publications in already promoted groups. The publication may contain information about the company that is promoted.
Activations in popular games
Online games in social networks can also promote a brand. This expensive, but creative tool will be interesting to the mass market and retail.
Offers in FB
Offers are the placement of coupons with product discounts for those people, who are subscribed to the group. These coupons can have a barcode or QR code. This is very profitable for the business tool.
Widgets
This is a very good and free tool but it will work effectively only on the site with high traffic. Widgets look worse than social buttons, but they are definitely better as they are simple. Any person can subscribe to the group with 1 click. The widget configuration lets the users see their friends subscribed to the same group; as a result, more people trust the site.
Contests
When using this tool, it is important to pick simple contests. Do not give people too complicated tasks or they will lose interest in these contests.
Hashtags
Twitter was the first to use hashtags. # sign shows all the content of the social network under this hashtag. These tools work on Instagram, Twitter, and FB.
Live to stream
This is the fastest-growing kind of content popular in most social nets.
Naturally, there are many more SSM used to promote business, companies, and products, but these ones are used very often and they are more effective than others.