What is Project Management
Over the course of development of project management, many tools and techniques have been developed to help project managers. For example, time schedules are used to control time, and in order to manage money, they effectively use the methods of forming a financial plan for a project. For the management of material and human resources, for example, a resource load chart or responsibility matrix is ​​used. You can't lose vigilance in monitoring the results of the project, because it is often difficult to formulate and control tasks. Therefore, it is necessary to use the methods of quality management work.
What are the characteristics of the project management?
First is the focus on achieving the goal;
Second is the project consists of interrelated actions;
Third is the project is always unique;
Fourth is the fact, that the project has a number of limitations, for example, in time, funds, resources, etc.
And under the project management, we often mean a set of actions that have a clear focus on the quality implementation of the project, while taking into account the limitations in cash, in time, in resources. Our agency https://adrenaline-studios.com/ is ready to cooperate, providing project management and project management of the highest level for its clients.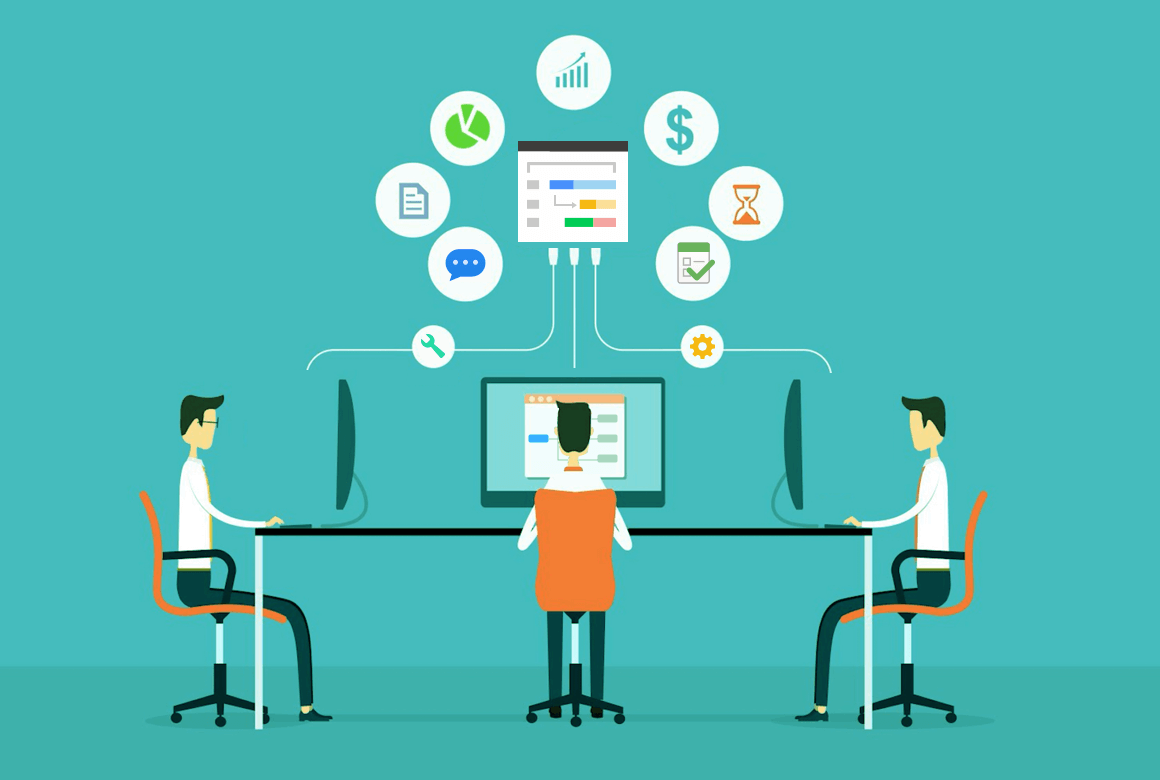 What is project management management? How does it differ from traditional management?
Compare a number of signs that are characteristic of traditional and project management today:
Traditional management is focused on the course of events, while project management seeks to achieve a specific, specified goal;
Traditional management is focused on the organization, and project management – on the result;
An important characteristic of traditional management is that there is no definite deadline, and project management is often strictly limited both in finance and in time;
In traditional management, planning of the distribution of positions takes place, while in the project management, the resources used are carefully planned;
Traditional management is important workflow, and project management is more focused on the definition, and then the achievement of goals;
In traditional management, a common work standard has been adopted, and in the project management, acceptance has been accepted at the end;
Traditional management is characterized by relative reliability, and project management has predictable reliability;
In traditional management there is a danger of monotony, and in the project management – on the contrary, there is diversity, priority is given to non-standardization;
In the traditional management, permanent staff is involved, and in the project management – the project team, which varies depending on the project;
Today, many organizations and companies are used to working with traditional management, while with such management it is very difficult to recruit a high-quality project team of employees working day by day in a traditional setting. And then the output becomes the involvement of external participants and project managers.